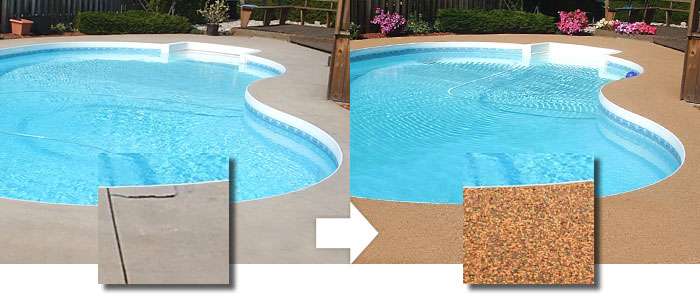 Playground Flooring
Rubbitall Playground Flooring is composed of rubber granules of various colors, which are mixed together with resin and bonded to any solid surface to provide safety and beauty. The rubber flooring is troweled on by hand right on site. Once Rubbitall is fully cured it essentially becomes a rubber carpet that will outlast any other alternative.
One of the biggest uses for this recycled rubber flooring in the tropical climates is around your swimming pool. We have all seen cracks on the concrete that develop over the years. With Rubbitall, those cracks are a thing of the past with many different colors and patterns to choose from we can apply this product within a matter of a day. It will be ready to walk on within 48 hours.
Recycled rubber flooring for pool decks however is just the beginning of what we do. Anywhere safety is an issue Rubbitall interlocking rubber flooring is your perfect solution. Pathways, front entrances, porches, decks are just some of the few applications. If a company logo or some other creative design is what you need we will be more than happy to insert custom rubber flooring into your floor to make it beautiful for years to come.
Please feel free to browse our gallery to give you a good idea of some examples.